AppIntel helps you scout your competitor's oil and gas activity and intentions. View his net pay maps, seismic interpretations, recovery technology, and facility design. Check out his pipeline routing intentions, his regulatory approvals and his operating pressures.
AppIntel helps you search through the information of the Alberta Energy Regulator -- the largest public repository of oil and gas technical information in the world.
AppIntel is:
Application documents on demand.
Alerts by email when new applications are submitted near your operation.
Information on leading indicators of oil and gas industry activity.
A search engine through application documents.
Geoscience mapping gleaned from AER applications.
Statistics on application approval time and closures.
A web subscription.
A bigger repository of technical information than SPE papers.
Inexpensive.
The smartest people in the industry use AppIntel.
We can send you news about every 10 days.
Privacy policy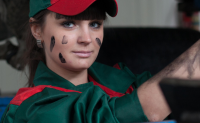 Tuning up your flood adds production
Cheapest reserves adds come from tune ups